HVAC Installation and Repair in Central New York
Every building is different. So, when planning for an HVAC system, a customized solution is always the smartest. Comfort Systems Inc. is a family owned company serving Central New York since 1974. We are a full service heating, air conditioning, refrigeration, and mechanical contracting company. We excel at fabricating our own ductwork while forging a personal relationship with you.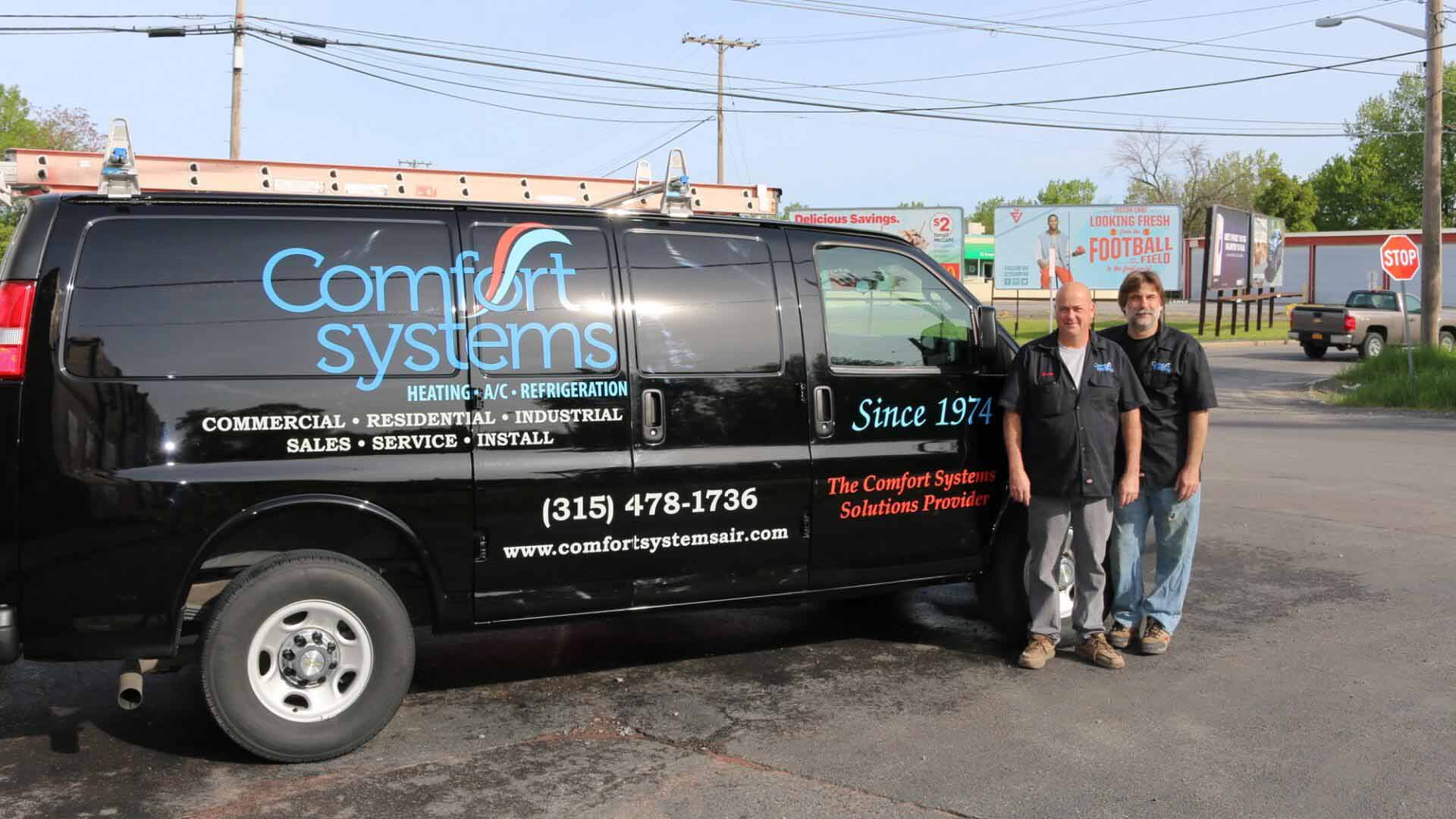 We are a family-owned and -operated company. Built from the bottom up, we provide our customers with quality service at an affordable rate for all their HVAC needs. What sets us apart is our team's level of experience and our custom design capabilities. We do not cut corners and strive to always achieve excellence. Our team includes licensed, professional engineers, and extensively trained technicians. From design to installation, our company's team and superior expertise can handle all of your HVAC needs.
Comfort Systems Inc. offers all the HVAC services you need to keep your home or building running at peak comfort. We take a comprehensive approach to ensure the specific needs and requirements of your home or business is included when designing your custom solution.
Maintenance and Replacement
Different homes and companies require different maintenance plans to ensure maximum comfort and prolong the life of the HVAC systems. At Comfort Systems Inc., we provide tailored, customized solutions to meet your needs and maximize your comfort.
To get started and get a free estimate for a plan to maintain your HVAC systems, contact us to set an appointment for one of our specialized technicians to come to your home or business and establish your personalized Gold Star Maintenance.
What's included in the Gold Star Maintenance Program?
Chemical Coil Washing
Annual Replacement of Filters
Mechanical Connections
Lubrications and Greasing of All Equipment As Needed
Check Safety Controls Are In Proper Operation
And Much More...
Call us today at (315) 478-1736 to setup your specialized review and have a personalized maintenance plan to ensure your home or business is working at peak efficiency.